At The Abbey, we endeavour to create a love for reading and writing.
We want every child to leave with an enthusiastic desire to read and write with the skills to do so. By teaching our children how to read and write, we hope that they will use these skills to become advocates for social justice, fighters for sustainability, seekers of equality and leaders seeking to become "builders of a new humanity" (Pope Francis).
Reading
At The Abbey we LOVE reading!
Reading is celebrated in classrooms with our inviting reading areas. Our Book Bus, offers an innovative space where pupils can access a variety of books at play times and lunch times. The Book Bus is also used by classes on a weekly rota.
The recent introduction of our Book Vending machine has been a huge success and pupils are keen to achieve an Abbey Value certificate in order to 'purchase' a book. Pupils can often be seen, when lining up for dinner, looking at the books and discussing which one they would 'buy'!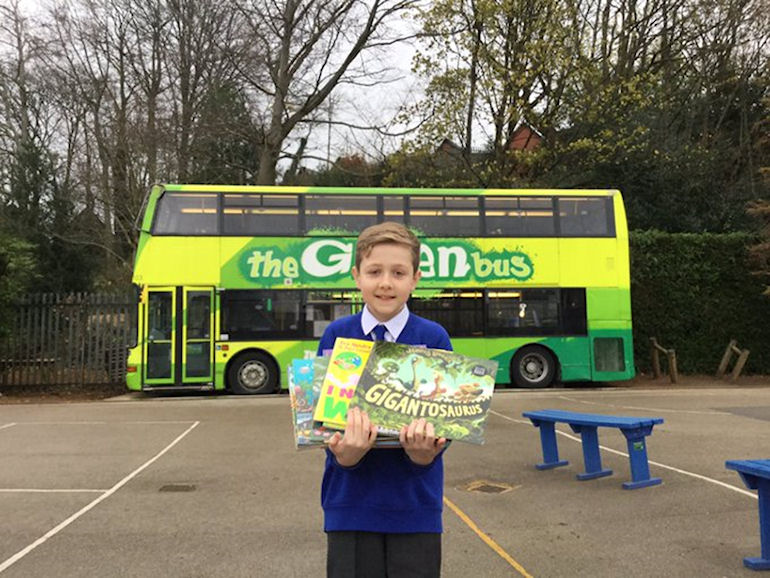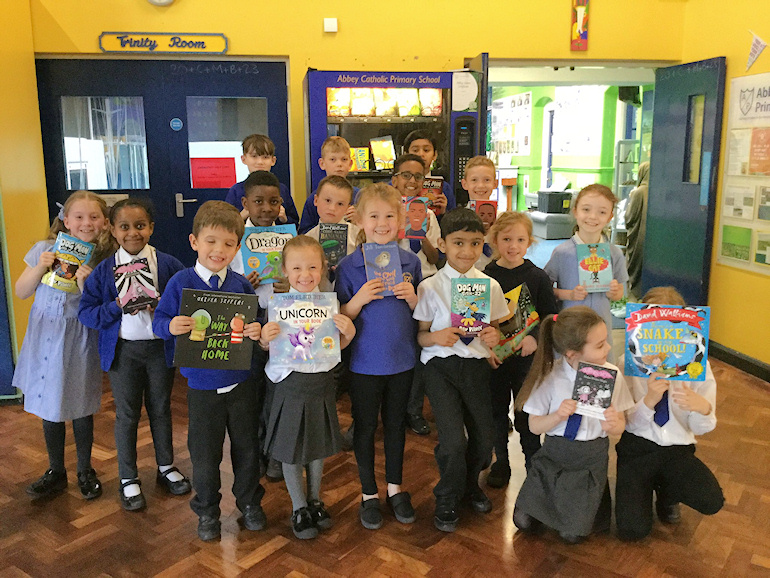 Children at our Book Vending Machine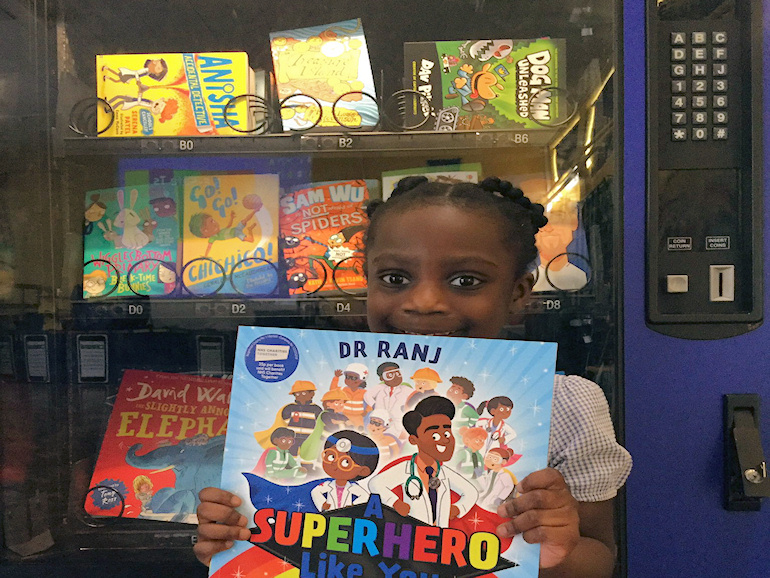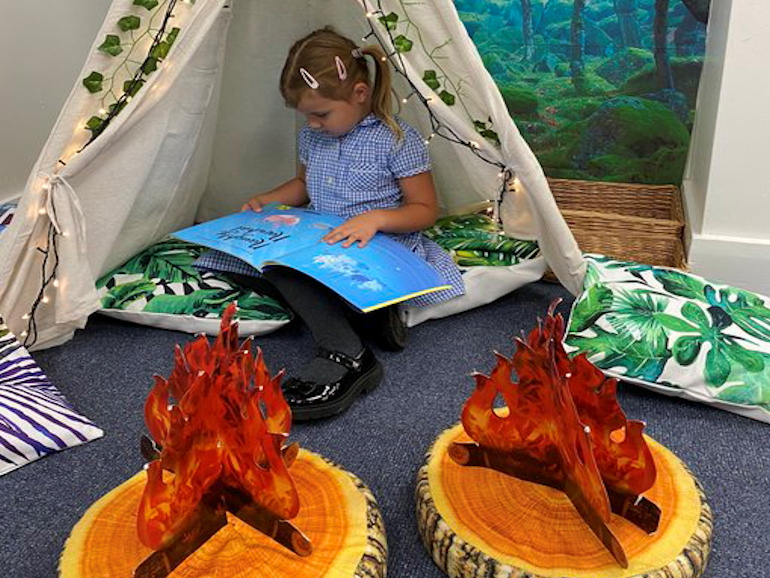 Reading: Phonics
At The Abbey, children are taught how to read using the Phonics programme Read, Write Inc.
Reading: Guided Reading
When pupils have graduated from the Phonics programme, they take part in Guided Reading. Teachers encourage pupils to deepen their love of reading through a range of activities and book talk is a focus within the classroom. In Guided Reading, pupils are explicitly taught the reading skills using age-appropriate texts which link to other curriculum areas.
Every half term, children's reading ability is assessed using Star Tests on Accelerated Reader. They will then be informed of their ZPD (reading level) and pupils can access appropriate books on MYON (online reading platform).