My name is Mr Joseph McTernan and I am the Principal here at Abbey Catholic Primary School.
I am blessed to have been brought up in a strong, practising Catholic family. I strive to instil these values into my own children, and it is an honour to serve this community as we work to do the same. As Catholics, we endeavour to make daily choices in line with a simple question of "What would Jesus do?"
Through close partnership with yourselves, as families, the Parish and the school I believe we can form our pupils to be the advocates of; faith, social justice and dignity of all.
Children at this school are called to follow in the footsteps of Jesus. As a community of faith, we empower our pupils to do what is right and fight for a dignified life filled with hope and strength, not just for themselves but all of our brothers and sisters here on Earth.
Communication is key, the entire mission (staff) team at the school are here to work with you, for the benefit of your child's spiritual, academic and mental well-being. Together we can support your child to reach their God-given potential.
Joseph McTernan
Principal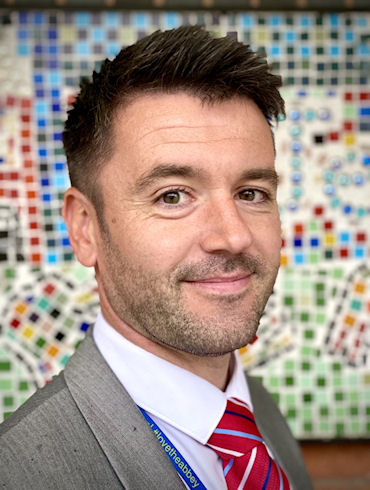 Mr McTernan, our Principal