At school we are proud to work alongside MiQuill Catering to provide a healthy and locally-sourced menu for our children.
Each day we have on offer:
Two home cooked hot choices  – meat and vegetarian.
A jacket potato bar.
Baguettes, wraps and sandwiches.
An extensive salad bar.
A dessert trolley with a choice of homebakes, yogurts and fruit.
A hydration station.
Our school dinner menu follows a three-week cycle. Children are able to select what they would like from a multiple-choice menu. You can read the current menus below: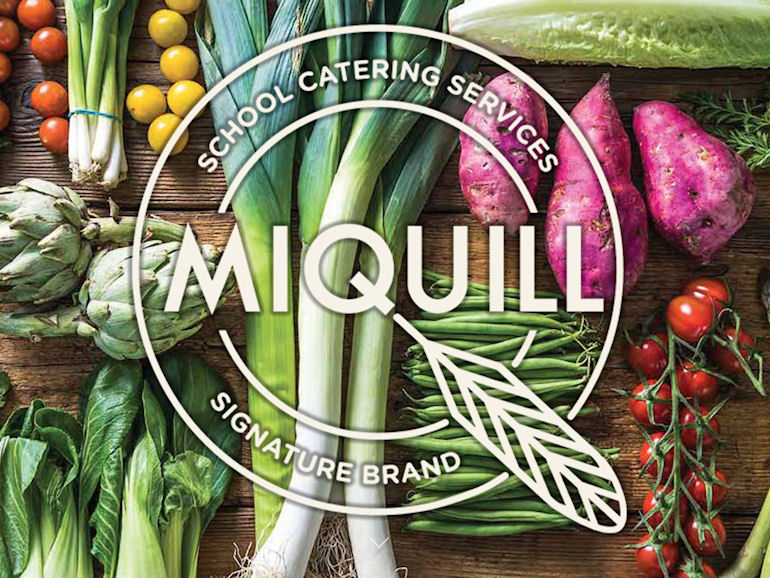 We are pleased to have gained Healthy School status. We actively promote a healthy lifestyle across the school by modelling good practise and by having high expectations. These expectations are also mirrored in the quality of food and drink we encourage in school.
School meals are provided by Cityserve. For the current cost of school meals, please speak to the school office.
Please check our school newsletter to see which menu is in place for the following week.
Any queries regarding school dinners should be directed to the school office.